Sorry.  I know that this is 2 posts in the same day but I just read this on my nephews Facebook and I think that the councillor, the defence attorney and the judge may have just answered my question as to what is wrong with this system????  And to the Waterloo Regional Police Officers – please don't stop laying charges just because they are time consuming and don't seem to go anywhere.  You are trying to protect people, like Gracie, from this crime – and yes, it is a crime, not a mistake or accident.  Never forget that.  Do politicians have a "morals clause" in their employment contracts???
Aug 22, 2013  |
 Vote 0   0
Cambridge councillor denies drinking caused minor crash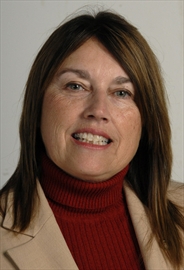 Pam Wolf
Robert Wilson,Record staff
Cambridge Coun. Pam Wolf
KITCHENER — A Cambridge city councillor accused of impaired driving insisted Thursday that she felt "totally fine" before crashing into a car at a red light last fall.
Pamela Wolf, 62, testified she'd only had three glasses of wine over a period of several hours when she left an event at Bingemans in Kitchener to drive home.
"I was consciously trying to limit my drinking," she told Kitchener court after pleading not guilty at the outset of her trial.
Wolf was trying to make a right turn from Victoria Street on to Fountain Street just outside Kitchener about 9 p.m. on a rainy Friday night in November.
Her car slid and hit the back end of an SUV waiting at the intersection, causing about $3,500 damage to the two vehicles. Nobody was injured.
"I was stopped and I thought 'Oh, no,' " said Laura Martin, the driver of the SUV, describing how the oncoming car seemed to be going too fast. "I just heard 'crunch.' "
Wolf, a member of city council since 2006, was charged with impaired driving and driving with more than 80 milligrams of alcohol in her blood.
Tests taken by police more than two hours after the crash produced readings of 97 mg and 93 mg, clearly but not dramatically over the legal driving limit.
Also a former NDP candidate in federal and provincial elections, Wolf testified she learned a lesson and hasn't had a drink before driving since the crash.
But she offered innocent explanations for signs of impairment noted by two police officers who dealt with her, including unsteadiness on her feet and bloodshot eyes.
Wolf said she was wearing "very high heels" that accounted for her difficulty walking in a gravel parking lot when the first officer arrived on the scene.
As for her eyes, she said it was the end of a long day after joining a political demonstration with teachers, visiting her mother in a nursing home and attending an awards ceremony on behalf of the city.
Wolf denied her drinking contributed to the crash, blaming it instead on worn tires on her car and the fact she had been having problems with "depth perception" while driving at night.
Crown prosecutor Tony Sferruzzi was incredulous at her testimony that she had just three glasses of wine — one with teachers at a bar after their demonstration hours earlier and two over the course of several hours at the Bingemans event.
He asked for an adjournment so a toxicologist could give evidence that the 135-pound woman must have consumed much more alcohol, but was turned down by Justice John Lynch.
"There is no way in the world two glasses of wine caused those readings," Sferruzzi said, arguing it called the credibility of her entire story into question.
Martin, the other driver, also testified Wolf offered to pay for the damage herself so police and insurance companies wouldn't have to get involved.
By the time they agreed to handle it themselves, however, an officer was already on his way and they waited for him to arrive.
Wolf was on the phone discussing the need to involve authorities with fellow city councillor Frank Monteiro, a retired officer, when police showed up.
Defence lawyer Mark Parrott argued the drunk-driving charge should be dismissed since Wolf gave plausible explanations for both the crash and her supposed signs of impairment.
Parrott challenged the over 80 mg count on technical grounds, saying her readings should be excluded as evidence because police took longer than "reasonably practicable" to give her breathalyzer tests.
Lynch reserved his ruling until October.